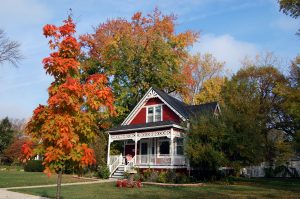 Attention residents of Bridgewater, New Jersey! ServiceMaster Cleaning and Restoration Services is here for all your disaster restoration and deep cleaning needs in the greater Bridgewater area. Have a pipe burst and it flooded your basement? We have a water damage restoration team standing by the phone 24/7. Is your home wrecked with smoke damage from a recent fire? We'll restore the burnt leftovers and make it look like the fire never happened. Is your home cluttered to the point of hazard due to a difficult to manage hoarding issue? Our professional staff is prepared to provide you considerate, respectful service and support throughout the cleanup process.
If you're home or business is suffering from damages, call us today and ask about any of our available restoration services:
Direct billing to your insurance company
Communication with your from start to finish
Industry-leading restoration methods and technology
Complete remodeling and reconstruction
Disinfection Services: Currently, ServiceMaster Cleaning & Restoration Services is providing disinfection services in our local community. We are trained to isolate, clean, disinfect and decontaminate each surface following guidelines established by the CDC. Count on ServiceMaster Restoration Services to bring your business back to working order. Our compassionate professionals are here to help you through this uncertain time by bringing expertise, training and sympathies to every service.
No job is too small for our professionally trained staff! If you have upholstered furniture or an area rug that needs cleaning or you need your sidewalks power washed, our staff will give you the best service using state-of-the-art equipment and proven techniques.
We offer the following cleaning services in the Bridgewater area:
And more — call us to ask!
Experience the quality of a professional cleaning and restoration company with ServiceMaster Cleaning and Restoration Services in Bridgewater, New Jersey. Call today or request a quote online!