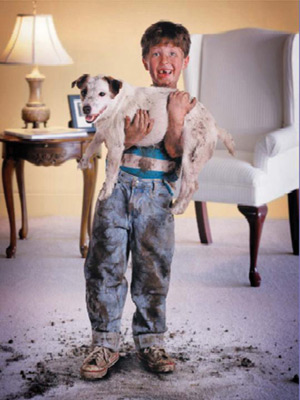 Here are the facts: No other item in your residence absorbs more wear and tear on a daily basis than your carpet, and no other item can impact your home's appearance like your carpet can. ServiceMaster Cleaning & Restoration of Central New Jersey has over 60 years of experience in the carpet cleaning industry and in serving residential customers. Don't forget, we also provide carpet cleaning services throughout neighboring Middlesex, Hunterdon and Mercer counties.
Additionally, we offer both area rug cleaning and upholstery cleaning should you require those particular services.
We will treat your upholstered furnishings and area rugs with a high attention to detail to remove stains and accumulated dirt and filth. Once we're finished, we leave your carpets rejuvenated and refreshed. Call today and learn why our reputation for quality, service, professionalism, and customer satisfaction is unparalleled.
ServiceMaster Cleaning & Restoration of Central New Jersey has the tools, training, and experience to thoroughly remove dirt and debris. We understand manufacturer requirements for proper cleaning procedures that will not void your carpet warranty, so you can safely leave cleaning your carpets in our capable hands. Why risk damaging your carpets using rented equipment that can leave the carpet too wet – promoting mold and fungal growth – or that leaves detergent behind? Instead, enjoy beautiful results and avoid the headaches of potentially harmful methods.
Carpets should be professionally cleaned every six to twelve months. At ServiceMaster Cleaning & Restoration of Central New Jersey, our professional carpet cleaning technicians are equipped and highly trained to fully remove dirt and detergent, and our hot water extraction processes remove most of the moisture from your carpet.
Call your local ServiceMaster Clean of Central New Jersey specialist today for a free no-obligated estimate. Our goal is to provide you with the BEST possible service for the most reasonable price.
What are the Professional Procedures for Good Residential Carpet Cleaning?
The following procedures are what leading carpet manufacturers recommend when you have your carpets professionally cleaned:
Carpet should be pre-inspected for soil conditions.
Pilate the carpet with a specially designed rake to loosen matted carpet fibers in traffic areas to increase soil removal.
Vacuum entire carpeted area, including edges when required.
Move and replace furniture in its original position when required.
Pre-treat spots and stains.
Pre-apply carpet cleaning solution to loosen soil in the carpet.
Rinse and extract with clear water to ensure that the cleaning solution and soil are removed along with the rinse water.
Re-treat spots and stains as needed.
Pilate the carpet after cleaning to align fibers for even appearance.
Apply fiber protector when requested.
We provide carpet cleaning services to
Edison
and
Princeton
New Jersey.